Click
here
For Free Access To The Foreclosures.
Get started by taking a
tour of the county foreclosures!
Fill in the information below to get FREE foreclosure alerts in your area & receive foreclosure information from CurrentForeclosures.com

Foreclosures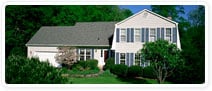 Whether you are shopping for a home as your primary residence or an investment property, purchasing a foreclosed home is an almost guaranteed way to save money. Most listings are priced at $15,000 or more below value.

Private Lenders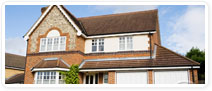 Private Lenders are individuals who lend their money on homes regardless of credit. By signing up for the Free pass, you have access to the full list of private lenders. These lenders only care about the value of the property you are buying.

Motivated Sellers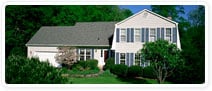 These sellers are motivated to sell their home quickly and often at a large discount. Sellers in this category come from a variety of circumstances: moving, job loss, payments too high, divorce, and so on. This is an excellent group of properties for finding a great deal!

Foreclosure Listings

Wholesale Deals

A typical wholesaler consistently finds bargain properties in their area and would rather quickly resell them than find a realtor, list the property, pay realtor fees, etc. By looking in this section you will discover that many of the properties are listed at discounts of up to 40%.
CurrentForeclosures.com
was founded with a focus on providing the most up-to-date list of
foreclosure properties
on the Internet. While the vast majority of foreclosure websites provide out-dated and limited information, CurrentForeclosures.com goes in the oppposite direction to ensure the listings are both complete and accurate.
County foreclosures
listings on CurrentForeclosures.com include bank foreclosures,
REO homes
preforeclosure listings, HUD
foreclosure
listings, wholesale properties, private lenders, for sale by owners, and motivated seller properties. In addition to providing listings in all of these categories, CurrentForeclosures.com allows members to receive e-mail alerts of new
foreclosures
in their area.
If you are looking for a foreclosure home for yourself, or just as an investment property, CurrentForeclosures.com is your one-stop bargain property and
foreclosures
destination.
County Foreclosure Listings by State
9 of the NEW Foreclosure Listings This Week (24309 TOTAL Current Listings)
109 Cedar St
Trenton,KY 42286
$40600
3br./2.00ba.
View Details


207 Oakcrest St
Elkhart,TX 75839
$33413
3br./1ba.
View Details


304 Orchard Wood Dr
Beckley,WV 25801
$94050
3br./1ba.
View Details


3 OSBORNE AVENUE
KENNER,LA 70065
$184900
3br./2ba.
View Details


11881 Frost Aster Drive
Riverview,FL 33579
$235490
br./ba.
View Details


1227 Virginia Dr
Kerrville,TX 78028
$309900
4br./3ba.
View Details


4298 Knight Arnold Rd
Memphis,TN 38118
$30000
3br./1.00ba.
View Details


20 Emerald Ln
Willingboro,NJ 08046
$56900
3br./2ba.
View Details


1611 Chenault Dr SE
Decatur,AL 35601
$64900
br./ba.
View Details